.
.
An abundance of additional SUNDAY CONTENT brought aboard Sunday in 3 sessions.
Before that, more SATURDAY CONTENT was added Saturday morning 2x.
Here's the full weekend edition with FESTIVALS East & West and much more.
Friday's music-on-tv listings got their own edition Friday morning, and are not repeated here.
"The truly creative mind in any field is no more than this: A human creature born abnormally, inhumanly sensitive. To him... a touch is a blow, a sound is a noise, a misfortune is a tragedy, a joy is an ecstasy, a friend is a lover, a lover is a god, and failure is death."

"Many people lose the small joys in the hope for the big happiness."

"You cannot make yourself feel something you do not feel, but you can make yourself do right in spite of your feelings."

"To eat bread without hope is still slowly to starve to death."
~ Pearl S. Buck
(born June 26, 1892, died 1973), American novelist, essayist, short story writer, Nobel Prize laureate. As the daughter of missionaries, Buck spent most of her life before 1934 in Zhenjiang, China, and is also known by her Chinese name Sai Zhenzhu (Chinese: 赛珍珠). Her novel
The Good Earth
was the best-selling fiction book in the US in 1931 and 1932 and won the Pulitzer Prize in 1932.
"In the years after World War II, Buck's literary reputation shrunk to the vanishing point. She stood on the wrong side of virtually every line drawn by those who constructed the lists of required reading in the 1950s and 1960s." -- Peter Conn in "Rediscovering Pearl Buck" from
Pearl S. Buck: A Cultural Biography
(1996).
■⊙■⊙■⊙■⊙■⊙■⊙■⊙■⊙■⊙■⊙■
■⊙■⊙■⊙■⊙■⊙■⊙■⊙■⊙■⊙■⊙■
Happy birthday today to
Gretchen Wilson, American singer-songwriter and guitarist
Patty Smyth, American singer-songwriter and musician
Mick Jones, English singer-songwriter and guitarist
Gilberto Gil, Brazilian singer-songwriter, guitarist, and politician, Brazilian Minister of Culture
In memoriam to departed artists and influencers born on this date
Kenny Baker, American fiddler (1926-2011)
Pearl S. Buck
(1892-1973), American novelist, essayist, short story writer, Nobel Prize laureate, and source of today's quotes
Abner Doubleday
(1819-1893),
American Civil War (Union) general, long credited with inventing baseball, but both sides were playing it in their camps before he is supposed to have invented it
■⊙■⊙■⊙■⊙■⊙■⊙■⊙■⊙■⊙■⊙■
On this day...
Today
in 2000, rival scientific teams completed the first rough
map of the human genome
.
Today in 1974
,
the first Universal Product Code was scanned
at a supermarket cash register. BTW, roughly 14 years later when he was running for President, George H.W. Bush was amazed that such a thing existed.
THOUGHTS FOR TODAY from one born on this date
On this day in history, a person without peer was born. Today, many years after her passing was eulogized, we celebrate her time and contributions. Here are a few of her vitally living words, and for us, an exceptionally thorough biography.
She said...
"Science may have found a cure for most evils; but it has found no remedy for the worst of them all -- the apathy of human beings."

"Life is either a daring adventure or nothing at all."

"One can never consent to creep when one feels an impulse to soar."

"The best and most beautiful things in the world cannot be seen or even touched. They must be felt with the heart."

"... no effort that we make to attain something beautiful is ever lost."

"When one door of happiness closes, another opens; but often we look so long at the closed door that we do not see the one which has been opened for us."

"I would rather walk with a friend in the dark, than alone in the light."

"Alone we can do so little; together we can do so much."

"Although the world is full of suffering, it is full also of the overcoming of it."

"Character cannot be developed in ease and quiet. Only through experience of trial and suffering can the soul be strengthened, vision cleared, ambition inspired, and success achieved."

"Keep your face to the sun and you will never see the shadows."

"The most pathetic person in the world is some one who has sight but no vision."

"People don't like to think, if one thinks, one must reach conclusions. Conclusions are not always pleasant."

"What I'm looking for is not out there, it is in me."
~ Helen Keller
(born June 27, 1880, died 1968) was one of the most remarkable humans who ever lived. She was the first deaf-blind person to earn a Bachelor of Arts degree, after being completely isolated from the world as a child. She became an American author, political activist, lecturer, crusader for the handicapped, U.S. ambassador, and she won an Academy Award. The FBI monitored her due to her "radical" sociopolitical views as advocate for the blind and deaf and co-founder of the ACLU.
She never heard a single note of music. She never heard a bird song, or the surf, or the wind in the trees. Or a human voice. Yet she loved art and was a consummate communicator.
She composed roughly 500 essays and speeches during her life, and even performed in her own vaudeville show. She told her story and her teacher's, Anne Sullivan, in a famous autobiography, The Story of My Life, which she successfully adaptated for film and stage as "The Miracle Worker."
Surprising fact: it was the advice of Alexander Graham Bell that caused her parents to apply to the Perkins Institute for the Blind in Boston for a teacher, who turned out to be the remarkable Anne Sullivan. Both Bell and Mark Twain would become her friends and advocates -- following Sullivan's extraordinary instruction that enabled the little girl to learn to understand and communicate with the world around her, and go on to acquire an excellent education.
Helen Keller became one of the world's most influential advocates for citizens in need of assistance to enable them to contribute to society. During seven trips between 1946 and 1957, she visited 35 countries on five continents. She met with world leaders including Winston Churchill, Jawaharlal Nehru, and Golda Meir. In 1955, when she was 75 years old, she embarked on one of her longest and most grueling journeys: a 40,000-mile, five-month-long tour through Asia.
In addition to her youthful campaigning that helped win the vote for women, she was a committed socialist who took up the cause of workers' rights.
And yet, politics didn't play the absolutist role they do today. In 1948, she went to Japan as America's first Goodwill Ambassador -- sent by General Douglas MacArthur, who was in charge of Japan's reconstruction. Her visit was a huge success; up to two million Japanese came out to see her and her appearance drew considerable attention to the plight of Japan's blind and disabled population.
She was an antiwar pacifist whose optimism and courage reached many on a personal level, perhaps never more than during her visits to veterans hospitals to meet the wounded. Her message of faith and strength through adversity resonated with those returning from war injured and maimed. And it wasn't just her countrymen. Conditions in poor and war-ravaged nations were another of her particular concerns, and she went to those people in those places.
Helen was famous from the age of 8 until her death in 1968. Her wide range of political, cultural, and intellectual interests and activities ensured that she knew people in all spheres of life.
She counted leading personalities of the late nineteenth and early twentieth centuries among her friends and acquaintances. They included Eleanor Roosevelt, Will Rogers, Albert Einstein, Emma Goldman, Eugene Debs, Charlie Chaplin, John F. Kennedy, Andrew Carnegie, Henry Ford, Franklin D. Roosevelt, Dwight D. Eisenhower, Katharine Cornell, Jo Davidson and many others.
In fact, in addition to the ones she knew, she at least met every U.S. President from Grover Cleveland through John F. Kennedy.
She was honored around the globe and received many awards and academic honors that included honorary doctoral degrees from Temple and Harvard Universities in the U.S.; Glasgow and Berlin Universities in Europe; Delhi University in India; and Witwatersrand University in South Africa. She also received an honorary Academy Award in 1955 as the inspiration for the documentary about her life, "Helen Keller in Her Story."
And you and I tell people we don't have enough time.
When she died, her ashes were placed next to her companions, Anne Sullivan Macy and Polly Thomson, in St. Joseph's Chapel of Washington Cathedral. Senator Lister Hill of Alabama gave a eulogy during the public memorial service. He said, "She will live on, one of the few, the immortal names not born to die. Her spirit will endure as long as man can read and stories can be told of the woman who showed the world there are no boundaries to courage and faith."
___
READER FEEDBACK...
Musician / visual artist
Donna Barnes Roberts
sent this comment:
"Thank you so much for this. It reminded me of this poem ["Helen Keller"] by Stevie Kalinich and read by Stacy Keach":
https://www.youtube.com/watch?v=8jY2jZ-nds4
___
Steam locomotive restoration guru Al Phillips commented:
"Thanks for a very interesting article about Helen Keller. I learned a lot about her that enhanced my understanding of the lady's accomplishments and her influence. And shallow old Al thought of the old cruelty joke: How did Helen Keller burn her fingers? Trying to read a waffle iron."
___
Livia Wyant commented:
"She was a brilliant woman. Beautiful tribute! Thanks
💖"
___
■⊙■⊙■⊙■⊙■⊙■⊙■⊙■⊙■⊙■⊙■
(Feel free to quote us.)
Saturday's music on TV
9-10 am - "PIPE DREAMS" (2020) is a documentary about talented organ players who take part in the Canadian International Organ Competition in Montreal. It airs as an episode (s21ep19) of the PBS series "INDEPENDENT LENS." On PBS World.
___
Noon-2 pm - "JOHN SEBASTIAN: FOLK REWIND" is the 2010 PBS music reunion of purt near all the living '60s folkies. Every PBS station trots it out for pledge drive, and that's the only time you see at all, stretched to two hours for all the begging. This airing is on KOCE, aka PBS SoCal.
___
3-3:30 pm - "THE RECORDING INDUSTRY: OFF THE RECORD, IN THE CLOUD (2020) airs as an episode (s2ep1) of "RECONNECTING ROOTS." On KCET LINK, aka Link TV.
___
3:30-5 pm - "RISE UP: SONGS OF THE WOMEN'S MOVEMENT" (2020) is airing for pledge drive on KOCE, aka PBS SoCal.
___
7-9 pm - "DON'T LOOK BACK" (music documentary, 1967) ☆☆☆ uses performance excerpts from BOB DYLAN's 1965 concert tour of England and features performances by JOAN BAEZ and DONOVAN, plus offstage footage. On Turner Classic Movies (TCM).
___
7-8 pm - "THE JOHNNY CASH SHOW" s1ep3 (1970) features GLEN CAMPBELL and MARTY ROBBINS. 1st of 2 episodes tonight on getTV.
___
8-9 pm - "THE JOHNNY CASH SHOW" s1ep2 (1970) features RAY CHARLES, NEIL DIAMOND, and TAMMY WYNETTE. 2nd of 2 episodes tonight on getTV.
___
8-10 pm - "JOHN SEBASTIAN: FOLK REWIND" is the 2010 PBS music reunion of purt near all the living '60s folkies. Every PBS station trots it out for pledge drive, and that's the only time you see at all, stretched to two hours for all the begging. This airing is on KCET.
___
Sat night / Sun early am on tv...
12:30-1 am - "BLUEGRASS UNDERGROUND" s9ep5 (2019) features LUCERO. On KOCE, aka PBS SoCal.
1:30-2 am - "DAVID HOLT'S STATE OF MUSIC" airs a 2018 episode (s3ep6) with JERRY DOUGLAS demonstrating his Dobro techniques. On KCET LINK, aka Link TV.
2-3 am - "ALL-STAR ORCHESTRA" airs "British Enigmas" its s3ep3 from 2017, with Edward Elgar's "Enigma Variations" and Benjamin Britten's "Young Person's Guide to the Orchestra."
3-3:30 am - "THE SONGWRITERS" s2ep8 (2019) spotlights MATRACA BERG. On KCET LINK, aka Link TV.
3-4:45 am - "42nd STREET" (musical, 1933) ☆☆☆☆ is the classic with WARNER BAXTER and BEBE DANIELS with the Pullman railroad sleeping car that splits in half lengthwise to reveal the occupants singing and dancing. On Turner Classic Movies (TCM).
3:30-4 am - " SUN STUDIO SESSIONS" s11ep9 (2020) features singer-guitarist ALVIN YOUNGBLOOD HART. On KCET LINK, aka Link TV.
4-4:30 am - "LOST RIVER SESSIONS" s1ep11 (2015) features performances by J.D. WILKES and ALONZO PENNINGTON. On KCET LINK, aka Link TV.
4:30-5 am - "SONGS AT THE CENTER" s6ep5 (2020) brings host ERIC GNEZDA featuring performances by CARLY FRATIANNE of the band SOUTHER and songwriter JAN KRIST. On KCET LINK, aka Link TV.
■⊙■⊙■⊙■⊙■⊙■⊙■⊙■⊙■⊙■⊙■
Saturday's FESTIVALS & events...
Some already in progress
■⊙■⊙■⊙■⊙■⊙■⊙■⊙■⊙■⊙■⊙■
Kate Wolf Music Festival Virtual Weekend
FRIDAY-SUNDAY East Coast Weekend music festival...
40th Anniversary of the "Old Songs Festival," happening online from Altamont, NY

Last year's poster. Alas, this, the 40th annual, had to go pandemically virtual.
T
hose charming and accomplished Vermont-based touring folkies
Steve Gilette
and
Cindy Mangsen
do such a wonderful job describing this festival that we're handing it over to them:
Keep up with Steve & Cindy at
www.compassrosemusic.com
You can also find Cindy & Steve on Facebook:

■⊙■⊙■⊙■⊙■⊙■⊙■⊙■⊙■⊙■⊙■
Saturday, June 27 online event...
Virtual Collect + Connect Photo LA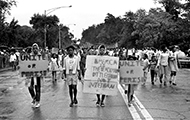 "Unite or Perish, Chicago, 1968"
© John Simmons. Courtesy of the artist.
J
oin "Photo LA" online June 27–28 for its first-ever virtual photo fair featuring 70+ 3D interactive gallery exhibitions, curated installations, virtual programming via Zoom, and more.
Featured is "Activism through Photography," a panel discussion moderated by Getty curator Mazie M. Harris on Saturday, June 27, at 12:30 pm.



Learn more »
■⊙■⊙■⊙■⊙■⊙■⊙■⊙■⊙■⊙■⊙■
Saturday fiddle extravaganza
Alasdair Fraser's Sierra Fiddle Camp presents...
2:00pm US East Coast (ET)
Come and join instructors, campers and staff as we celebrate a wild, musical, hilarious week at Heart of Sierra
WE DID IT!!! We gathered in our newly built Heart of Sierra online village for a full week and we are ready to share the joy of music, song and dance locally, nationally and internationally.
Come and join us to see what happened!!!
FEATURING HEART OF SIERRA 2020 FACULTY
Scotland - Cajun - Scandinavian
FIDDLE
Alasdair Fraser ▪ Guro Kvifte Nesheim ▪ Mitch Reed
▪
Hanneke Cassel ▪ Laura Risk ▪ Deby Grosjean ▪ Janette Duncan
GUITAR
Oskar Reuter ▪ Eamon Sefton ▪ Connor Hearn
CELLO
Natalie Haas ▪ Aria DiSalvio ▪ Erin Esses
CHAMBER JAM
Joel Cohen
BASS
Anthony Rideout
ACCORDION
Jimmy Breaux
MANDOLIN
Kaden Hurst
CEILIDH DANCE
Summer McCall
SONG
Randy Vidrine
▪
Laura Corteses
PIANO
Neil Pearlman
RHYTHM/PERCUSSION
Jens Linell
WILD CARDS
Elias Alexander ▪ Galen Fraser
Heart of Sierra,
the online reimagining of
Alasdair Fraser's Sierra Fiddle Camp
(AFSFC), has been made possible through the generosity of donors and volunteers. Tax-deductible contributions to AFSFC will ensure the ability to offer dynamic programming featuring international faculty, and the ability provide assistance to musicians who need some financial support to attend camp. Donations by check may be mailed to: Alasdair Fraser's Sierra Fiddle Camp
P.O. Box 219, Nevada City, CA 95959
a part of Scottish Fiddlers of California
California non-profit 501(c) (3) corporation #1532328
■⊙■⊙■⊙■⊙■⊙■⊙■⊙■⊙■⊙■⊙■
S
aturday at 5 pm Pacific,
Brad Paisley
and
Keb' Mo'
return to the Grand Ole Opry stage. Once again the show is coming to you live on
Circle
and
WSM Radio.
They're also bringing back the
Opry Radio Block Party
this
Saturday, June 27 at 4 pm Pacific
on WSM Radio / WSM online. They'll be spinning some favorite songs from
Brad Paisley
and
Keb' Mo'
before they step inside the historic Opry circle at 5 pm Pacific. Like always, stick around after the Opry to keep the party going until 7 pm Pacific.
Mark your calendar...
Correction to the following: the "
three Korean War atrocities... all on this one day 70 years ago," while correct in that reference, had a typo. It originally read "1959" instead of the corrected "1950."
___
Nobody says "I don't know" anymore
W
ell, we will. We don't know why we find ourselves living in these improbable, unpredictable, insane crazy times. If you find someone who does, send 'em over for an interview to explain it.
Meanwhile, we found a venetian blind of past parallels. It's the legacy of just this one day in history. This very day.
A newspaper would need to pick just two or three things, or devote the entire day's edition. Their editor would be tempted to do the latter if he dug up all that we did. Since our online format is not limited to two sides of two sheets of four-fold newsprint -- and the story is so filled with jaw-droppers -- here it is. June 28th, in full.
On this day...
F
or starters, there are a pair of recurring themes: history-determining assassinations took place on this date. Some resoundingly famous, some obscure but hugely determinative. Sadly not even the most recent of them is the one that caused a World War. On top of that, the same assassination produced an outcome to that World War that led to another World War. And the other theme of this date is its bloodily uncanny recurrence in colonialism.
Even before either of those becomes evident as a recurring theme, this date had solidly established something that shakes the sensibilities: a nobody killing somebody can lead to millions of somebodies killing millions of other somebodies.
To wit...
Alboin, King of the Lombards, was assassinated on this day in the year 572 -- 1,448 years ago. Lombardi would remain part of a fragmented boot-shaped peninsula that would be unable to unify in the "Risorgimento" as the nation of Italy until 1861 -- 1,289 years later.
The invading European knights and others endorsed by the Pope as the Christian armies of the First Crusade bloodily defeated the indigenous leader Kerbogha of Mosul on this day in the year 1098 -- 922 years ago. (Hmmm, Mosul. That place name seems to ring a bell...)
Muhammed VI became the tenth Nasrid King of Granada after killing his brother-in-law Ismail II, today in 1360 -- 660 years ago.
Edward, Earl of March, was crowned King Edward IV of England today in 1461 -- 559 years ago. That was the first of two times he was crowned. He ruled from 1461-1470, and again from 1471-1483. In between, he assassinated his cousin Richard Neville, earl of Warwick, who was responsible for bringing him to power, but then opposed him for incompetence. His predecessor, Henry VI, who was likewise incompetent but with episodes of insanity, led to Warwick making Edward the divisive ruler in the Yorkist vs Lancastrian factions in the War of the Roses, which butchered a lot of people for an even longer period, between 1455 and 1487.
Charles V was elected Emperor of the Holy Roman Empire today in 1519 -- 501 years ago. The Church was busily looking for heretics to kill in gruesome ways to keep the masses fearfully faithful, and Charles played a role in the peak power decades of the infamous Spanish Inquistion. Few men in European history have ever been as powerful as Charles V. He was also the head of the Hapsburgs, the King of Spain, and the King of Germany. Ultimately, he abdicated, passing power to family members and retiring to a monastery to contemplate his deeds.
The combined forces of Oda Nobunaga and Tokugawa Ieyasu were victorious in the Battle of Nagashino, today in 1575 -- 445 years ago. It was a key event in the Sengoku period of Japan, and a time when all the members of the losing side were butchered unless they committed seppuku, ritual suicide by disembowelment.
Peter the Great of Russia defeated Charles XII of Sweden at the Battle of Poltava today in 1709 -- 311 years ago. Sweden had been a great power until Charles decided to invade Russia in 1707. Two years later, he had assassinated his nation's greatness. He was, however, a ruler of the early Enlightenment era, promoting domestic reforms of significance.
Today in 1776 (244 years ago) during the American Revolution, two things happened: the American victory in the Battle of Sullivan's Island led to the commemoration of Carolina Day, celebrated to this day; and Thomas Hickey, a Continental Army private and bodyguard to General George Washington, is hanged for mutiny and sedition. (Imagine if there was no Geo. Washington two weeks before the Declaration of Independence.)
The signature day for colonialist empire...
The Coronation of Queen Victoria of the United Kingdom took place today in 1838 (182 years ago). Her 63 year, 7 month reign was longer than any British monarch until the present one. The "Victorian Era," was a period of industrial, cultural, political, scientific, and military change marked by a vast expansion of the British Empire. To wit, she adopted the additional title of "Empress of India" in 1876. Today's sensibilities see past the dussemination of technology, to the brutality, repression, and wholesale murder of indigenous people by colonial empires.
Speaking of colonialism...
The U.S. Congress passed the Spooner Act today in 1902 (118 years ago), authorizing President Theodore Roosevelt to acquire rights from Colombia for the Panama Canal. Columbia wanted more than was offered, so the U.S. financed a revolt that created the separatist nation of Panama as a veritable vassal state where the Americans could build -- and until the presidency of Jimmy Carter -- rule and control, the waterway and its Panama Canal Zone.
And attempted colonialism...
With all the Confederate forces finally surrendered and the last slaves in the South freed nine days earlier on June 19th -- "Juneteenth" -- the Union Army of the Potomac was disbanded today in 1865 (155 years ago). Some Northern politicians were outraged by that, wanting it to be used as an army of occupation to extract payments and "bleed dry" the defeated South.
And more colonialism...
The Irish Civil War began today in 1922 (98 years ago) with the shelling of the Four Courts in Dublin by Free State forces. The British had controlled Ireland, dispossessing and denying basic rights to the Irish people since the late 12th century. The Emerald Isle would not become a fully independent republic until passage of the Republic of Ireland Act in 1949, and the fact that the six counties of Northern Ireland are still part of the United Kingdom was a cause of decades of strife and killing.
Still, today in 1973, elections were held for the Northern Ireland Assembly, which would lead to power-sharing between unionists and nationalists in Northern Ireland for the first time.
Still more colonialism, leading to WW II...
The Japanese puppet state of Mengjiang was formed in northern China today in 1936 by the invading and occupying Japanese military. For China, World War II began three years earlier than anywhere else.
Romania ceded Bessarabia (today's Moldova) to the Soviet Union after facing an ultimatum today in 1940.
And more WW II attempted colonialism...
Nazi Germany started its strategic summer offensive into the Soviet Union, codenamed "Case Blue" today in 1942. This, following its invasion in "Operation Barbarrosa" the previous year, were efforts to fulfill Hitler's plan as laid out in "Mien Kampf" -- the taking of "lands in the East," where "sub-human" inhabitants would be exterminated or enslaved, and the lands given to German farmers to feed the Greater German Reich.
And more outcome of WW II colonialism...
Poland's Soviet-allied "Provisional Government of National Unity" is formed over a month after V-E Day, today in 1945. It would lead to Poland becoming a vassal state in the Soviet Bloc and poster child for the Warsaw Pact.
But today in 1956 in Poznań, workers from the HCP factory took to the streets, sparking one of the first major protests against communist government both in Poland and Europe. Still, it wasn't until the Solidarity labor union movement of the 1980s that Poland would finally achieve self-determination on the world stage.
And post WW II colonialism...
Today in 1976, the Angolan court sentenced US and UK mercenaries to death sentences and prison terms in the Luanda Trial.
Today in 2004, in the "if yoy break it, you buy it" Iraq War: Sovereign power was handed to the interim government of Iraq by the Coalition Provisional Authority, ending the U.S.-led rule of that nation.
And three Korean War atrocities in 1950, all on this one day 70 years ago:
Suspected communist sympathizers -- somewhere between 100,000 and 200,000 people -- were executed in the "Bodo League massacre."
The North Korean Army conducts the Seoul National University Hospital massacre.
Packed with its own refugees fleeing Seoul and leaving their 5th Division stranded, South Korean forces blew-up the Hangang Bridge in an attempt to slow North Korea's offensive. The refugees were killed the explosion and bridge collapse and the city fell later in the day.
Political assassinations in Iran...
Today in 1981, the same year the hostages were released who had been taken by radicals in the seizure of the American Embassy, a powerful bomb exploded in Tehran, killing 73 officials of the Islamic Republican Party.
Today in 1987, for the first time in military history, a civilian population was targeted for chemical attack when Iraqi warplanes bombed the Iranian town of Sardasht.
A killer, and bearing false witness...
Today in 2001, Slobodan Milošević was extradited to The Hague to stand trial before an international tribunal for genocide.
On this day 12 years earlier in 1989, he had delivered the "Gazimestan speech" on the 600th anniversary of the Battle of Kosovo, at the site of the historically pivotal battle. His many enemies cite the speech's "possibility of armed battles" ahead in Serbia's national development. He actually spoke of "battles" in the context of "implementing economic, political, cultural, and general social prosperity" -- quote from the English translation by the National Technical Information Service, US Dept of Commerce. (Even when you hate somebody, it's not okay to lie about 'em.)
Coups and failed coups...
Today in 2009, Honduran president Manuel Zelaya was ousted by a local military coup, after a failed request to hold a referendum to rewrite the Honduran Constitution. It started the 2009 Honduran constitutional crisis.
Today in 2016, a terrorist attack at Turkey's Istanbul Atatürk Airport killed 42 people and wounded more than 230 others.
___
Our "On this day" June 28th feature story
T
oday is the assassination by one nobody that produced the killing of millions. We turn this part over to
Garrison Keillor
, for what he includes in his "Writer's Almanac" for today:
In 1882, Germany, Italy, and Austria-Hungary signed a Triple Alliance. Britain was nervous about Russian expansion, but was allied with France, who was allied with Russia, so eventually Britain also agreed to an alliance with Russia; the alliance between those three nations became known as the "Triple Entente."
By the time that Archduke Franz Ferdinand was assassinated, the alliances were so complex that any act of aggression by any nation toward any other was almost guaranteed to set off a conflict across all of Europe.
Franz Ferdinand was the heir to the Austro-Hungarian Empire. He went to visit Sarajevo, where he was not very popular. Sarajevo was the capital of Bosnia, one of the provinces of Austria-Hungary. But many Bosnians had no interest in being part of the empire, and there were radical militant groups like the Black Hand Gang trying to unite the various Slavic territories under their own rule. The archduke's assassin, Gavrilo Princip was a 19-year-old member of the Black Hand. Another member of the Black Hand had tried to assassinate Franz Ferdinand earlier that morning, but the grenade he threw had a 10-second delay, so it exploded under a car behind the royal couple, seriously injuring several other people. The archduke changed his parade route so that he could go visit the victims in the hospital, but his driver took a wrong turn. The driver stalled the car while he tried to back up, and Princip just happened to be on that street close to the car. So he pulled out a pistol and shot Franz Ferdinand and Sophie from just a few feet away. Both of them died before they made it to the hospital.
Austria-Hungary immediately blamed the attack on Serbia. The assassination was the excuse that Austria-Hungary needed, and Emperor Franz Joseph declared war on Serbia. Serbia was a small nation, but it called on a powerful ally, Russia, who agreed to fight its side. And suddenly, all the allies were falling into line: Germany sided with Austria-Hungary, and after Germany declared war on France and invaded neutral Belgium, England declared war on Germany.
From the beginning, there were staggering death tolls during what was called "The Great War." In the Battle of the Somme, close to 60,000 British soldiers died the first day, and by the time the four-month battle was over, more than 1.5 million soldiers had died. The 10-month Battle of Verdun ended with 540,000 French and 430,000 Germans dead. There are no exact death tolls, but an estimated 115,000 American soldiers died, 1.4 million French soldiers, 1.7 million German soldiers, and 1.7 million Russian soldiers.
On top of that, there was a huge financial cost, estimated at between $180 and 230 billion on direct military costs alone.
World War I is often represented as a pointless war — a war started by a relatively minor event, the assassination of Franz Ferdinand, and marked by long deadlocked battles. But historians say the conflict had been building for years. There were already strong tensions among the European nations, not only from conflicting alliances and naval competition, but also from competing stakes in colonial territories — Germany wanted to undermine the British and French empires; and empires like Austria-Hungary were weakened by ethnic conflict and rebellion.
The historian Niall Ferguson wrote: "1914–18 was one of the great watersheds in financial history. The United States emerged for the first time as the rival to Great Britain as a financial super power. ... It's the point at which the United States firmly ceases to be a debtor and becomes a creditor nation — the world's banker."
~ GK
WW I history: THERE'S MORE. This same day resonates until the very day "The War to End All Wars" (which it wasn't), ended...
• The Austro–Serbian Alliance of 1881 was secretly signed today in 1881 (139 years ago).
• Greece joined the Allied powers (Britain-France-Belgium-the U.S.) today in 1917 (103 years ago).
• Hostilities formally ended today in 1919 (101 years ago), as the Treaty of Versailles is signed, ending the state of war between Germany and the Allies of World War I. Tragically, President Wilson's warnings were not heeded, and impossible obligations for Germany to pay war reparations would directly lead to the rise of Nazism and produce the Second World War just 20 years, two months, and two days later.
___
TODAY, TO THE GOOD...
D
espite all that eerie congruence of June 28th in assassination and killing and all the resulting death it produced throughout history?
June 28th also brings these events...
Two Civil Rights landmarks and one that depends on your point of view...
Today in 1964, Malcolm X formed the Organization of Afro-American Unity.
Five years later, today in 1969, the Stonewall riots began in New York City, fighting back against police brutality and marking the start of the Gay Rights Movement.
Today in 1978 the US Supreme Court, in "Regents of the University of California v. Bakke," bars quota systems in college admissions.
...and these arts notes...
• Adolphe Sax patented the saxophone today in 1846 (174 years ago).
• The Paris Opera Ballet premiered "Giselle" in the Salle Le Peletier today in 1841 (179 years ago).
• Today is the birthday of: Richard Rodgers (1902-1979), American playwright and composer; Mel Brooks, American actor, director, producer, and screenwriter who is turning 94; Gilda Radner (1946-1989), American actress and comedian; and Elon Musk, South African-born American businessman, gazillionaire, space entrepreneur and electric vehicle guru.
...and THIS cultural achievement...
Labor Day became an official US holiday on this date in 1894 (126 years ago).
...and this spaciness...
The Nakhla meteorite, the first one to suggest signs of aqueous processes on Mars, falls to Earth, landing in Egypt today in 1911 (109 years ago).
...and this wacky history...
The United States Court of Private Land Claims ruled James Reavis's claim to "Barony of Arizona" is "wholly fictitious and fraudulent" today in 1895 (125 years ago).
There are two instances of royalty claims in the American West. The other was "Emperor Norton" and his claim as ruler of California. But that never got ugly.
___
Any day is what you make it. We can all realign the legacy of June 28th -- or any day -- to be about kindness, charity, sharing abundance, looking out for those who need encouragement, and finding joy in creatively pursuing those things. In that context, happy June 28th.
We are not repeating what's already above. So back-up and catch the festivals before they're over.
Here's the "today-only" action, including some LATE ADDITIONS
...
■⊙■⊙■⊙■⊙■⊙■⊙■⊙■⊙■⊙■⊙■
On the web...
Sun, Feb 28:
7 pm Pacific --
ANDY & RENEE
perform live on YouTube on Sundays at 5 pm PDT, and on Facebook live on Wednesdays at 7 pm PDT
* Watch their Livestream #26 Sunday at: https://youtu.be/Eg_kEdMF-0c
* Watch Wednesday for their Livestream #27:
SPECIAL CANADA DAY CELEBRATION, "Fête du Canada"
-- with all songs by Canadian Artists, with "Special Canadian Food and Drinks featured." Renee says, "Wear your Hockey Gear! Chill those Molsons! Everything played in the key of 'A'!" (Eh?)
Wednesday at: www.facebook.com/reneesafier
* These two are excellent, with or without their award-winning band HARD RAIN. They are the longtime performing hosts of the annual "DYLANFEST," and produced this year's delightful cyber version for the festival's 30rh year.
___
Sun, Feb 28:
7:30 pm Pacific --
POPSCAST
with Valerie Perri

Don't miss the premiere of the new POPScast with television and theatre star Valerie Perri tonight at 7:30pm. Best known for her portrayal of Eva Perrone in Hal Prince's Broadway hit Evita, Perri discusses everything from her time working with Jerome Robbins, to working with her twin sons. View the entire POPScast series on demand at their website link.
■⊙■⊙■⊙■⊙■⊙■⊙■⊙■⊙■⊙■⊙■
On teevee...
SUNDAY-SUNDAY-SUNDAY!
If you have
AXS TV
in your cable, satellite, or web package, there's fun stuff.
3:50-5 pm Pacific --
CAT STEVENS
in concert with his acoustic guitar. Repeats 11:10 pm-12:20 am.
___
7-8 pm Pacific --
JOAN BAEZ
in concert from 1980. Repeats 10:05-11:10 pm.
___
And what we reported to you, first thing...
Top Ten Folk Songs of the 1970s on AXS
These are the songs that tell a story.
Uh, that's sort of an insult, but we stayed with their press release to see what they really have in mind.
Turns out we can recommend you join them as they go back to the '70s to count down your favorite folk songs of a singularly magical time in music.
Armed with an acoustic guitar and thought provoking lyrics, these were the artists -- and still are the songs -- that got toes tapping, with lyrics that nearly everyone could relate to.
We do know that John Denver -- who sold more records that decade than ANY artist or band -- will be featured. But who else? Jim Croce? Jackson Browne? Johnny Cash? John Prine? Judy Collins? Joni Mitchell? Joan Baez?
You'll also find out which hits that were covers will top the list as rock experts Dee Snider, Kevin Cronin, Alan Parsons, and more count things down.
Then, stick around.
5:30-6 pm Pacific,
repeating
8:30-9 pm Pacific
"Rock Legends"
looks at the evolution and influences of Folk music around the world.
■⊙■⊙■⊙■⊙■⊙■⊙■⊙■⊙■⊙■⊙■
NEWS FEATURE STORIES...
■⊙■⊙■⊙■⊙■⊙■⊙■⊙■⊙■⊙■⊙■
The equivalent of the GRAMMYS, just for bluegrass...
31st ANNUAL IBMA BLUEGRASS MUSIC AWARDS NOMINATIONS


Announced June 26th
Earlier this month, the IBMA and its Local Organizing Committee partners in Raleigh, North Carolina announced that due to ongoing health concerns relating to COVID-19, and the logistical challenges of creating a safe in-person event experience, this year's IBMA World of Bluegrass will take place virtually. The planned conference, showcases, awards and festival performances will be presented as an online experience September 28-Oct. 3, with the possibility of extending event content beyond those dates.
Awards are voted on by the professional membership of the International Bluegrass Music Association (IBMA), the professional nonprofit association for the bluegrass music industry.
IBMA World of Bluegrass 2020
is a virtual bluegrass music homecoming and convention. The IBMA World of Bluegrass 2020 event encompasses four events: the
IBMA Business Conference
,
IBMA Bluegrass Ramble
, an innovative series of band showcases, the
31st Annual IBMA Bluegrass Music Awards
, and music festival
IBMA Bluegrass Live! powered by PNC
.
According to data released by
Visit Raleigh
, attendance at IBMA World of Bluegrass has grown by more than 50% since moving to Raleigh in 2013. Over the last seven years combined, the event has attracted more than 1.2 million total attendees and generated more than $80 million in direct economic impact throughout Wake County. Last year's event (2019) alone saw more than 200 acts perform, 218,000 attendees and generated $18.65 million in direct economic impact.
IBMA continues to offer a
Community Resources page
at its official website ― ibma.org ― that offers updated information about COVID-19 that is relevant to the bluegrass community.
IBMA – the International Bluegrass Music Association – is the nonprofit professional organization for the global bluegrass music community. The organization's successful run in Raleigh is the product of their partnership with The Greater Raleigh Convention and Visitors Bureau, The Raleigh Convention Center, PineCone—The Piedmont Council of Traditional Music, the City of Raleigh and a local organizing committee.
■⊙■⊙■⊙■⊙■⊙■⊙■⊙■⊙■⊙■⊙■
CineGear ON AIR Event Series
"Got Agent?" Live Zoom Panel July 1, 2020
The future line-up of ON AIR events will include, "A Tribute to 100 Years of ASC Magazine", Technology Close-Ups, Online Film Series Competition, CineGear Hall of Fame, and more.
___
The schedule of upcoming events and on-demand streaming of previous ON AIR programs are available at
www.cinegearexpo.com
■⊙■⊙■⊙■⊙■⊙■⊙■⊙■⊙■⊙■⊙■
GRAMMY Museum presents plenty of delights
Watch a new film online
Growth Rings


"Thanks to our friends at DW Drums, we are excited to announce the debut of: Growth Rings, a short film narrated by the late Neil Peart of RUSH," our friends at the GRAMMY museum tell us. Co-written by Peart and Jeremy Bout (Edge Factor), the film honors the way in which music marks moments in our lives. Be sure to watch it today.


Plus, remember there is...
FRESH DAILY CONTENT FROM THE GRAMMY MUSEUM
A few that will interest our readers...
Friday, 6/26:
A closer look at the exhibit,
Monterey International Pop Festival: Music, Love, and Flowers, 1967.
VIEW EXHIBIT
Sunday, 6/28:
Vocal Mechanics 101: Understanding the body's role in Vocalization
Monday, 6/29:
New Program - The Drop: Lucinda Williams
___
Visit their
Museum at Home
page each day to explore
___
And virtually revisit a great past exhibit...
Pride & Joy: The Texas Blues of Stevie Ray Vaughan


Stevie Ray Vaughan was the most significant guitar stylist of the post-blues-rock era. No musician did more to energize the 1980s blues revival than the Texas guitarist, whose roots and influences included everyone from Albert and B.B. King, Guitar Slim, and Clarence "Gatemouth" Brown, to Jimi Hendrix and Buddy Guy.

Vaughan ignited new interest in the blues at a time when longtime fans of the music were relying on fading legends for their blues fix and a new generation of rock fans had all but annulled the blues-rock marriage of the 1960s. Pride & Joy: The Texas Blues of Stevie Ray Vaughan opened at the GRAMMY Museum in June 2014 before the exhibit traveled around the country.


■⊙■⊙■⊙■⊙■⊙■⊙■⊙■⊙■⊙■⊙■
___
Florida also announced Friday morning that bars must close immediately, a move echoed in Texas, a state also dealing with a surge in cases and nearing its hospital bed capacity.
"The trajectory that we're on right now has our hospitals being overwhelmed, probably about mid-July," Austin mayor Steve Adler (D) said during an appearance on CNN.
Less than a day after announcing it would pause reopening plans but not revert to stricter measures, Texas Gov. Greg Abbott (R) issued an executive order that revives restrictions on bars, restaurants and certain types of outdoor recreation.
Nationally, 39,327 new infections were reported by state health departments on Thursday, surpassing the previous record set a day earlier.
• Centers for Disease Control and Prevention chief Robert Redfield warned Thursday that the actual number of coronavirus cases in the United States is probably 10 times higher than what officials have confirmed through testing. More than 2.4 million infections have been reported nationwide, and the death toll has surpassed 122,000.
• The World Health Organization said the virus could once again "push health systems to the brink" in Europe if new case numbers continue to grow. The dire warning came after 30 countries reported increases in the past two weeks.
• In another sign that hopes of a swift economic recovery may be losing steam, the number of homeowners delaying their mortgage payments shot up by 79,000, reflecting increasing financial burdens on American borrowers as the coronavirus ravages businesses and forces steep job losses.
• The Trump administration asked the Supreme Court late Thursday to invalidate the Affordable Care Act, even though thousands more Americans have signed up for Obamacare since the pandemic began. House Speaker Nancy Pelosi (D-Calif.) denounced the move as an "act of unfathomable cruelty."
___
The nationwide survey finds that 31 percent of black adults say they know someone firsthand who has been killed by the virus, compared with 17 percent of adults who are Hispanic and 9 percent who are white.
Adding in those who know someone with symptoms consistent with covid-19, slightly more than half of black Americans say they know at least one person who has gotten sick or died of the disease caused by the novel coronavirus. Fewer than 4 in 10 white or Hispanic Americans say they do.
Taken together, the poll's findings attest to sharp racial differences in the sense that the virus is close at hand, after nearly a half-year in which it has sparked the nation's worst public health calamity in more than a century.
According to authorities on health disparities, those differences arise from the nation's deep-seated socioeconomic inequality and help explain the recent spasm of unrest across much of the country in a drive for racial justice.
"This pandemic has really unearthed — shone a real bright light on — the ways these disparities should not be accepted and are not tolerable," said Joseph Betancourt, vice president and chief equity and inclusion officer at Massachusetts General Hospital in Boston.
The differing close-up exposure to the virus's ravaging effects is accompanied by divergent attitudes about the best way for the country to recover. Asked whether it is more important to try to control the spread of the coronavirus or to try to restart the economy, even if one hurts the other, 83 percent of black Americans say trying to control the virus is a higher priority.
By contrast, when the same question was asked in a Washington Post-ABC News poll last month, just about half of white Americans said trying to control the virus is more important.
The differences in proximity to coronavirus sickness and death align, too, with political attitudes, the survey shows. More than 8 in 10 black Americans say that, in deciding which presidential candidate to vote for in the November election, the coronavirus outbreak will be one of the most important factors or very important. Nearly as many Americans who are Hispanic say they hold that view — but fewer than 6 in 10 who are white say the same.
The survey "tells us a lot about how the life experiences of individuals in the United States are different by race," said Georges C. Benjamin, executive director of the American Public Health Association. "Life experiences drive a lot about how you view the world, how you make decisions and what you do."
The poll's central findings — the frequency of knowing someone killed by the virus — hold a mirror to the well-established pattern that the coronavirus has made its deepest inroads in the United States among black Americans. The virus has been more likely to infect black Americans and more likely to have a devastating effect on their bodies if they contract it.
Read the full article by Amy Goldstein and Emily Guskin (no WaPo subscription necessary) at:
Chinese commercial shipping across the Arctic Ocean. Photo: rawi.ru
Sites of coastal villages for centuries are disappearing into the sea as the ancient permafrost melts beneath them. Photo, vox.com
Our society has generally acquainted us with concerns over limiting carbon dioxide, CO2, and keeping it out of the atmosphere because it's such a potent greenhouse gas. Methane, under the best of circumstances, does 10 to 20 times the damage of excessive CO2, and its synergistic effects as an atmospheric catalyst can make it two hundred times worse.
Resources / Navigation / Contacting us /
Direct to the Guide's current editions