.
.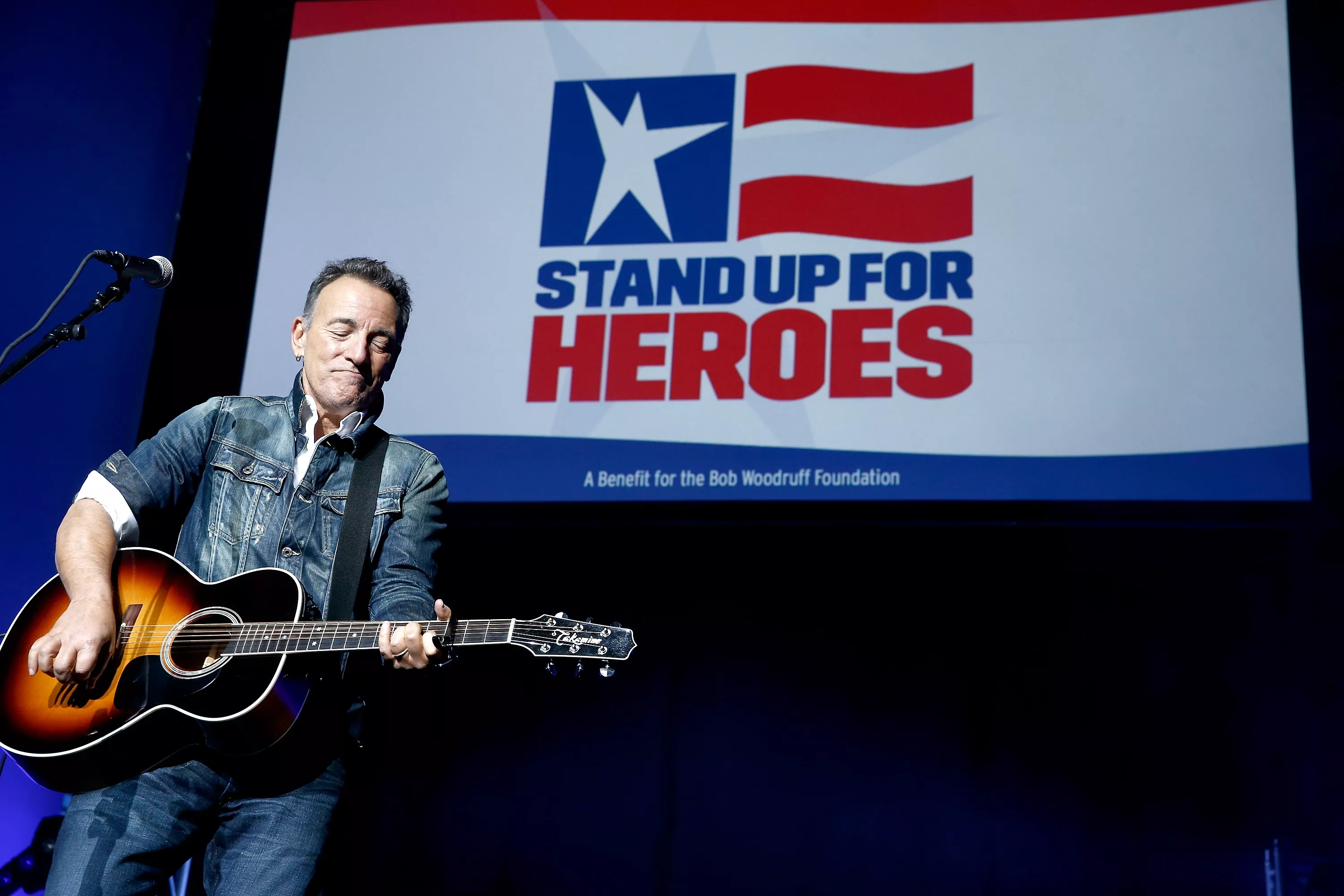 "STAND UP FOR HEROES LIVE" airs live on ABC News Live, TikTok, Facebook, Twitch, and the Armed Forces Network, Nov 18th at 9 pm EST, with performances by BRUCE SPRINGSTEEN, SHERYL CROW, JON STEWART, and many others. It's the annual benefit for the Bob Woodward Foundation, helping severely wounded troops return to bold, involved lives.

Watch the video promo.



Since it first began in 2007, "Stand Up For Heroes" has raised over $55 million for veterans. Past installments have featured performances by the likes of Whoopi Goldberg, Jerry Seinfeld, John Mayer, the Red Hot Chili Peppers and many more. Past live shows have been held at iconic New York City venues: Town Hall, the Beacon Theater, and the Theater at Madison Square Garden.

"We're doing it virtual this year, but that doesn't mean that Stand Up for Heroes isn't gonna have amazing performances," Stewart said in a promo clip for the show.

Besides performers, the show will also pay tribute to those the fundraiser is for. "The event will also highlight inspiring moments, memorable surprises, and stories of resilience while recognizing the men and women who have served in our nation's military," a press release stated.

"For the last 14 years, the 'Stand Up for Heroes' event has continued to inspire our nation and serves as a reminder of all of the brave individuals that have defended our country selflessly in our military," ABC News correspondent and the organization's founder Bob Woodruff said in a press release.

He continued, "This year, it is especially important that we unite to show support for their sacrifices as we come together virtually to stand up for our heroes."

Find more information, and all the ways to watch it, at the event's website:
https://standup.bobwoodrufffoundation.org/
Copyright waived on this edition. Please share widely!
___