.
.
April 1st News, PLUS web, and tv events for TODAY, in a short edition that covers TODAY ONLY.
___
Our two previous HUGE editions,
packed with info on help, financial assistance and resources for musicians and people in the arts, and all kinds of tuneful "ways-to-Stay-Sane" features and online links for music and arts lovers, are still there and still very relevant.
So if you need all that coverage we have painstakingly assembled for you... or hell, if you just need alternatives to your Netflix binge-watching beyond today,
go to those resource-packed editions,
HERE
(the most recent giant one) and
HERE
(the giant one before that).
And
if you want to see how The Guide was on top of the coming pandemic back in February
, our feature story is in the archived in that edition,
HERE
.
___
And dammit, times are serious but we all REALLY need to laugh.
So, IF YOU WANT TO LOOK BACK AT AN APRIL 1st when it was okay to indulge in April Fool's hilarity and parody, you'll enjoy this one from way back in 2014, a classic from the archive, from when the world was normal.
+÷+÷+÷+÷+÷+÷+÷+÷+÷+÷+÷+÷+
Reader comment:
"The longer this pandemic goes on the harder it will be to go back to a society where pants and bras are necessary."
We answered her:
Y'know...
Mentimeter published a survey about Americans working from home.
44% are dressing in office attire or their normal work clothes (not specified whether they're required to video conference.)
12% are working naked.
+÷+÷+÷+÷+÷+÷+÷+÷+÷+÷+÷+÷+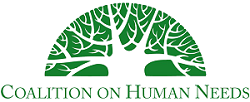 APRIL 1 COUNT ALL KIDS
BLOG & GUIDANCE
Since so many families with young children live in doubled-up housing or couch surf, this is a very important message for counting young children.
___
Circle network will re-air the event several times. Circle, based in Nashville, includes a linear network and is about to launch a companion over-the-top (OTT) premium entertainment service sometime this spring, 2020. Circle is a joint venture between Opry Entertainment Group, a subsidiary of Ryman Hospitality Properties, and Gray TV.
"Live at Billy Bob's Texas" has been a tv series for years. It will air the following on Circle:
___
winner of the "International Western Music Association" 2019 Song of the Year for "It's a Cowboy I Will Be"; author of the "Tommy Stallings" book series, The Big Empty and The Lights of Cimarron; author of the "Jared Delaney" book series, "Rustler's Moon, Colorado Moon, and Waning Moon; "Western Writers of America" top honor, the "Spur Award- Western Song of the Year," for 2013 & 2017; and "Western Music Association" winner for "Male Performer of the Year," 2014 (whew -- he's been busy, eh?) -- performs a live concert to your glowing screen, with a virtual tip jar.
* 10% of the proceeds from this concert will go to the folks at the Range Cafe where the band THE COWBOY WAY was scheduled to play this coming Saturday night.
* Jim notes: "Restaurants and bars have been hit especially hard. So for their sake, I hope you'll be as generous as you can be at this difficult time. If you can contribute to the virtual tip jar, you can use my PayPal link -- paypal.me/JamesJones369 ; or my Venmo link- @Jim-Jones-289 ; my email is- ajamojo@gmail.com and if you just want to do it the old-fashioned way, you can send me a check at Jim Jones, P.O. Box 15831, Rio Rancho, NM 87174.
* He adds, "If things are too tight right now, don't worry about it, please tune in anyway. I really want to stay in touch with folks as we navigate these difficult and relatively uncharted troubled waters."
=== And THAT folks, really is the cowboy way!
___
* You DO NOT need a FB account to watch this.
___
=+=+=+=
Today / tonight on tv:
Big music performance show on CBS at 9 pm, with almost no advance publicity
___
Wed, Apr 1:
12:30 pm-1:30 pm Pacific -
"WOODSONGS OLD TIME RADIO HOUR"
re-airs a 2020 edition with performances by DARIN & BROOKE ALDRIDGE and STEPHANIE URBINA JONES. (A new episode, with THE KINGSTON TRIO and ALLIE COLLEEN, airs here on Friday, 3-4 pm.) On RFD TV.
___
Wed, Apr 1:
3:30 pm-4:30 pm Pacific -
"MOLLIE B POLKA PARTY"
re-airs a 2016 edition with performances by the CHMIELEWSKI FUNTIME BAND, GEORGE STALDUHAR, and MALEK'S FISHERMEN. (A new 2020 episode airs here Sat, 7-8 pm.) On RFD TV.
___
Wed, Apr 1:
9 pm (Eastern & Pacific) -
GARTH BROOKS & TRISHA YEARWOOD "LIVE BY REQUEST"
is a concert with no advance notice. We don't know if it's one hour or two hours, but we can confirm that it IS tonight on CBS.
* It follows the broadcast last Sunday (which was on PBS, and aired from the live show held weeks ago) of Brooks splendid concert when he received the Library of Congress' 2020 "GERSHWIN PRIZE." In that performance, he took the audience on a tour of American music. So... will tonight be more than his country music hits, and those of his country music star spouse, Yearwood? We do know that he has the range and depth. This should be a good experience, even for avowed rejectors of "thet fahke tew-wang pop countree."
* 9 pm on CBS.
___
Wed, Apr 1:
9 pm-10 pm Pacific -
"NOVA: CUBA'S CANCER HOPE"
(2020) is a new edition of the PBS science show (s47, ep5) that takes you through what's required to develop a vaccine. In this case, by CUBA'S biomedical industry to develop a promising new treatment to abate lung cancer. On KOCE, aka PBS So Cal.
___
Wed, Apr 1:
10 pm-10:30 pm Pacific -
BANJO ROOT MUSIC MASTER RHIANNON GIDDENS
is profiled, along with tv producer Aaron Sorkin, on this new edition of
"ARTICULATE WITH JIM COTTER"
titled
"THE
HEADLINERS"
(2020, s3, ep17). On KLCS.
___
Wed, Apr 1:
10:30 pm-11 pm Pacific -
"POETRY IN AMERICA"
profiles BONO, US Poet Laureate JUAN PHILLIPE HERRERA, the "Hymmnn" from Kaddish and the antiwar chant "Hum Bom" in a show about the influence of beat poet ALAN GINSBERG in a 2018 rerun (s1, ep4). On KLCS.
___
Wed, Apr 1:
10:30 pm-11 pm Pacific -
"CRANK YANKERS"
airs a new 2020 edition (s5, ep12) with JIMMY KIMMEL, SARAH SILVERMAN, & NIKKI GLASER. Re-airs midnight-12:30 am. On Comedy Central.
___
Wed, Apr 1:
11 pm-11:30 pm Pacific -
TREVOR NOAH
presents
"THE DAILY SOCIAL DISTANCING SHOW"
in a new edition on Comedy Central.
___
Wed, Apr 1:
11:34 pm Pacific -
"THE TONIGHT SHOW: HOME EDITION"
includes a performance by
MARCUS MUMFORD
of
MUMFORD & SONS
.
___
Wed, Apr 1:
Midnight-12:30 am Pacific -
"CRANK YANKERS"
airs a new 2020 edition (s5, ep12) with
JIMMY KIMMEL, SARAH SILVERMAN, & NIKKI GLASER
. On Comedy Central.
___
+÷+÷+÷+÷+÷+÷+÷+÷+÷+÷+÷+÷+
Looking ahead...
This weekend on tv:
Sun, Apr 5:
8 pm - "OUR COUNTRY"
produced by the Academy of Country Music follows the model of the indie "Stay at Home Festival" to present performances by many of the biggest stars in today's Country Music, plus (thankfully) some trad country and roots music artists. On CBS.
___
+÷+÷+÷+÷+÷+÷+÷+÷+÷+÷+÷+÷+